Rib Fest 2018 - Fri July 13th & Sat July 14th
Diamond Rio, Rock and Roll Hall of Fame member Artimus Pyle and more to perform at B's on the River Rib Fest July 14th! It was announced live on BOB 106 by B's on the River owner Bryan Baumann that country hitmakers Diamond Rio will headline the Ninth Annual Rib Fest Saturday, July 14th at B's on the River in Watertown.
Joining the 1990's hitmakers is The Artimus Pyle Band, honoring the music of Ronnie Van Zant's Lynyrd Skynyrd, featuring legendary Lynyrd Skynyrd drummer Artimus Pyle. Also performing will be local favorite Dazy Head Mazy and Blake Klaustermeier. The nights entertainment will be capped off by a special fireworks display.
In addition to the live music, Rib Fest will also feature the famous Backyard BBQ Rib Contest and Rib Tasting, along with the ever-popular All-You-Can-Eat BBQ Rib and Chicken dinner, featuring St. Louis-style ribs for the first time.
"Being able to offer St. Louis-style ribs for the all-you-can-eat dinner is a big thing," Baumann said. "We really hope people will enjoy them."
Festivities kick off at 2pm., and the day's schedule will also include children's activities (kids under 17 get in free with paid adult), a bean bag tournament, and more. B's on the River's Food Wagon, featuring mini donuts, cheese curds, popcorn, pulled pork sandwiches, walking tacos, waffle fries w/seasoned sour cream and more will also be available.
A full schedule of events and updates may be found below. A portion of the proceeds from the event benefit the local communities.
Tickets and camping passes for Rib Fest went on sale this morning and may be purchased at www.bontheriver.com or by calling (952) 955-2223. VIP Tickets cost $95, General Admission is $15 in advance or $20 at the gate, and Camping is $45 for two nights (camping sold out).
About Diamond Rio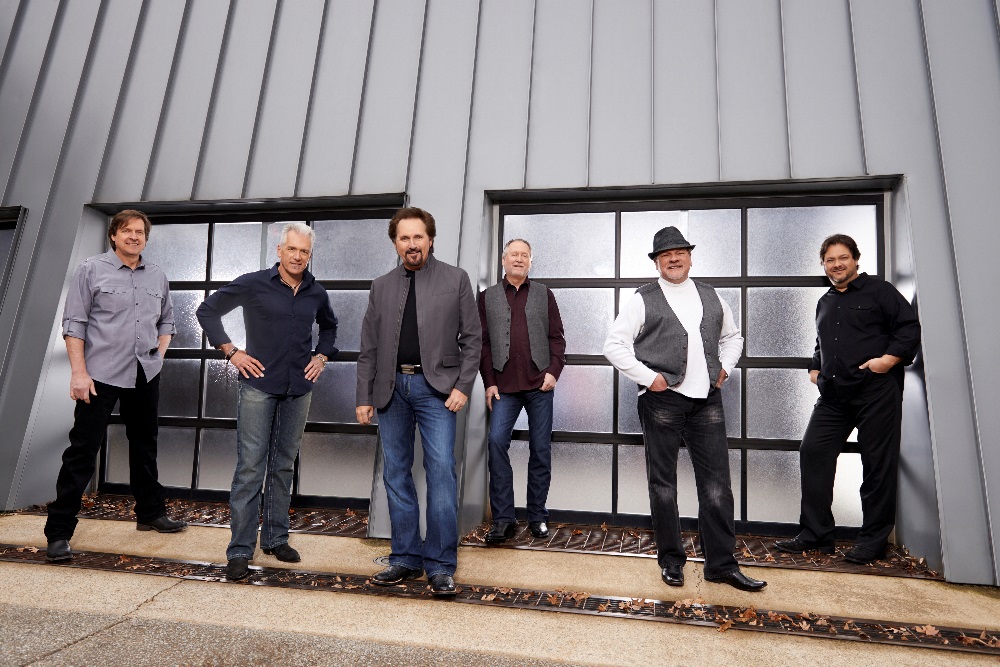 Diamond Rio - the band known for playing every note on every album - recently celebrated their 25th Anniversary, has sold more than 10 million albums, won a Grammy Award, a Dove Award, six Vocal Group of the Year wins (CMA and AMC), released two Greatest Hit albums, a live and Christmas project, earned five multi-week no.1 singles, 22 Top 10 singles, Three certified Platinum and five Gold albums, released an autobiography - and with zero band changes.
Formed in 1989 in Nashville, TN the band consists of Gene Johnson (mandolin, tenor vocals), Jimmy Olander (lead guitar, acoustic guitar, banjo), Brian Prout (drums), Marty Roe (lead vocal), Dan Truman (keyboards), and Dana Williams (bass guitar, baritone vocals).
Diamond Rio signed to Arista Records and in 1991, with the release of "Meet In The Middle," became the first country music group in history to reach No. 1 with a debut single. The band is also known for their hits "How Your Love Makes Me Feel," "One More Day," "Beautiful Mess," "Unbelievable," "In A Week or Two," and more. Diamond Rio recently released I Made It, their tenth studio album.
About Artimus Pyle Band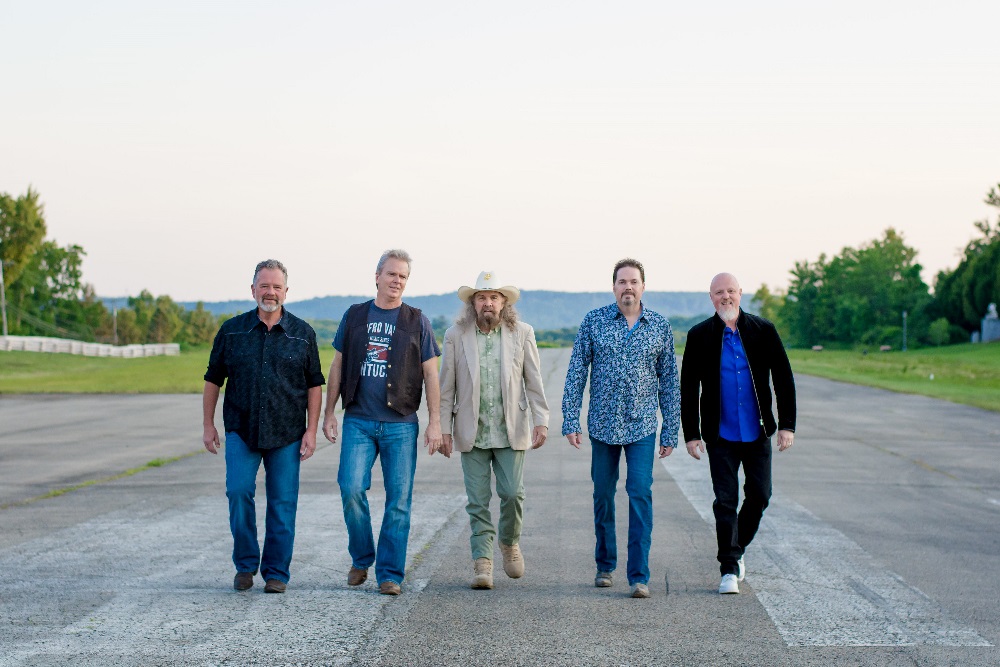 He played on the hits...
He survived the plane crash...
He is a member of the Rock and Roll Hall of Fame...
And now, The Artimus Pyle Band, honoring the music of Ronnie Van Zant's Lynyrd Skynyrd, featuring legendary Lynyrd Skynyrd drummer Artimus Pyle, will take the stage at Rib Fest for a special performance that is not to be missed.
"When Lynyrd Skynyrd performed at Winstock last year, the response was unbelievable," Baumann said. "Looking out from our food wagon at Winstock, it was one of the biggest crowds I'd ever seen. It is clear people love the music and nostalgia associated with the legendary band."
While the current version of Lynyrd Skynyrd, which features original member Gary Rossington, is not performing at Rib Fest, The Artimus Pyle Band will bring the only other orignal member of Lynyrd Skynyrd still touring to Watertown for a special set of all the Skynyrd hits.
Long considered the "wild man" of Lynyrd Skynyrd, Artimus Pyle's powerful and distinctive double bass drumming helped define the legendary Skynyrd sound. In addition to Pyle, the band also features Brad Durden on vocals/key's, Scott Raines on guitar, Jerry Lyda on guitar, and Dave Fowler on bass.
About Dazy Head Mazy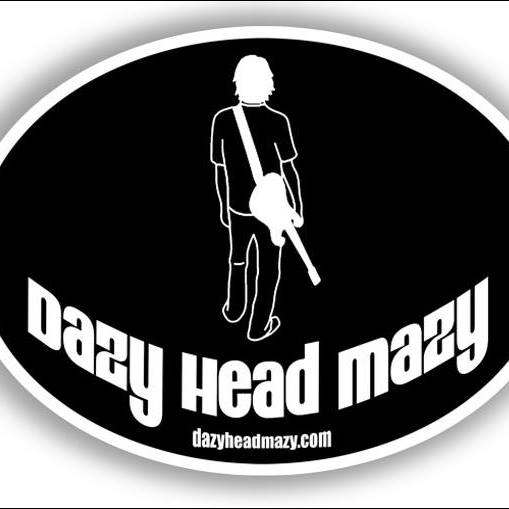 With an interesting blend of eye-opening pop and soothing melodic vocals, Minneapolis-based Dazy Head Mazy's infectious tunes have often been compared to that of Hootie and the Blowfish, the Barenaked Ladies, Sister Hazel and the Dave Matthews Band. Their first full-length album, They're All Wearing Pearls, has sold over 10,000 units to date, and their second LP, Shift, was named Best Pop Album in 2000 by the Independent Music Awards.
Their energetic live show and honest, roosty pop songs have entertained audiences for a decade, and there's no reason for them to back down now.
The group, composed of Will Bauermeister (lead vocals, acoustic guitar), Eric Moe (bass) and Jason Lyles (drums), has been busy turning venues into all-out parties since 1996.
About Blake Klaustermeier
Citing influences of Wee Willie and Leon Olson, Blake Klaustermeier has played concertina since he was 9 years old, and will perform polka hits beginning at 2:30pm.
Backyard BBQ Rib Contest
Our Backyard BBQ Rib Contest is a fun rib cooking contest (limited number of cooking spaces available). Cooks will prepare 10 full racks of ribs, all furnished by B's on the River. This is an opportunity for you to show your rib cooking skills off! The cooks furnish seasonings and sauce, along with serving up their tasty ribs to guest tasters. Your ribs will be judged first by KCBS (Kansas City Barbeque Society) certified judges and then by our guest tasters.
*Notice of Change: Rib Contest Cookers may start cooking as soon as they receive their ribs. Ribs will be available starting at 7am Saturday.
General Pricing
General Admission: $15 in advance, $20 at the gate (kids under 17 get in free with paid adult)
VIP: $95 (Includes General Admission, reserved seating in front of the stage, All-You-Can-Eat BBQ Rib and Chicken dinner, 2 free drinks, private bathrooms)
All-You-Can-Eat BBQ Rib and Chicken Buffet: $15
Camping: $45 for 2 nights (Fri./Sat.) (camping sold out)
Tickets will be available for purchase via our website or at B's on the River, 1455 County Road 27, Watertown, MN. General Admission tickets will be sold the day of Rib Fest.
2018 Camping (camping sold out)
Primitive camping (no electrical or water hook-ups) is available at B's on the River Rib Fest 2018. One sleeping unit (ie, camper or tent) and one vehicle per site is allowed. Campsites must be reserved by July 7, 2018 and will not be available for purchase at the gate the day of the event. Fires are not allowed.
2018 Schedule
Friday, July 13th - NO COVER CHARGE
12pm - Dusk Accepting Camping Units
6pm - Gone Pork Chop Dinner
7pm - 11pm South 40 Band
Saturday, July 14th
1:30pm Ticket Sales Begin On-site
2:00pm Gates Open, Food Wagon Opens, Kids Events Begin, Bean Bag Tournament Registration Begins
2:30pm Blake Klaustermeier w/Special Guest Lowell Schubert (under tent)
2:30pm Rib Contest Turn In
3:00pm Bean Bag Tournament Begins
3:00pm Rib Tasting Begins
4:30pm All-You-Can-Eat Rib & Chicken Buffet Opens: Until Gone
5:00pm Dazy Head Mazy (main stage)
6:15pm Rib Contest Winner Announced
6:30pm Dazy Head Mazy (main stage)
8:00pm The Artimus Pyle Band (main stage)
10:00pm Diamond Rio (main stage)
11:15pm Fireworks
* All times, music/artists, and events subject to change without notice.
Hotel Accomodations
Waconia AmericInn Lodge & Suites: 550 Cherry Drive Waconia, MN 55387 (952) 442-8787
Cab Services
Christie Cab (763) 913-4889 Cab Co-op (763) 568-4116
Thank you to the following 2018 Rib Fest Sponsors:
Randy's Environmental Services, Mikie's Landscaping, Gallus Painting, Fobbe Electric, Anchor Plastics, MBE, Fine-Line Foundations, Vanderlinde Group - Re/Max Edge, Bursch Brothers Sand & Gravel, Kohls Dairy, Class-Act Outdoor Furnace, Hecksel Machine Inc., Stein Heating & Cooling, Rocket Crane, Hooked On Classics, Wire Smith Electric and K-Way Express.
Disclaimers: B's on the River/Rib Fest is not responsible for lost or stolen tickets, personal injury, or loss, theft, or damage to personal property. By attending Rib Fest, you acknowledge and agree your photo may be used in future promotional materials, including but not limited to social media. B's on ther River/Rib Fest has the right to inspect persons or parcels. Chairs, food, beverages or coolers may not be brought into the music area. Must be 21 or older to purchase or consume alcoholic beverages in any event area. Violators will be ejected. Please carry a picture ID with you at all times. No pets allowed, No audio or video recording of any kind is permitted. No refunds for anyone ejected for rule violations. Call for handicap accommodations. Rain or shine event. No refunds or exchanges. Artists subject to change without notice. Firearms are not permitted anywhere on B's on the River property.